Impact of Communication on Work Productivity in Construction Industry
Keywords:
language barriers, communication, construction industry, productivity
Abstract
The need for effective delivery in language has always been given emphasis among speakers. The process of transferring accurate and concise information has proven to be closely related to work performance and progress for any field. Furthermore, the presence of technology in today's communication has made daily life routines much more straightforward. However, some forms of communication require face-to-face interaction in order to prevent miscommunication and misunderstanding. This study was carried out to determine effective language delivery among site engineers working in construction sectors from selected states in Malaysia. The study created an overview of how communication affects productivity in completing tasks on time. An online survey was conducted through social media on construction site supervisors around Malaysia in getting their feedback related to the medium used to communicate with their co-workers and the importance of the English language for communication in the construction industry. Results indicated that language barriers had affected workers' productivity. The lack of effective delivery of information and delivery of instruction caused delays in project delivery in the sector of construction in Malaysia.
References
Aulich, H. T. (2013). The role of effective communication in the construction Industry: a guide for education and health clients. Australasian Journal of Construction Economics and Building, 13(4), 92.
Ballan, S. & El-Diraby, T. E. (2011). A Value Map for Communication Systems in Construction. ITcon, 16, 745-760, https://www.itcon.org/2011/44.
Dainty, A., Moore, D. & Murray, M. (2006). Communication in construction: Theory and practice. Taylor & Francis, London.
Emuze, F. & James, M. (2013). Exploring communication challenges due to language and cultural diversity on South African construction sites. Acta Structilia, 20(1), 44-65.
Gamil, Y. & Rahman, I. A. (2017). Identification of causes and effects of poor communication in construction industry: A theoretical review. Emerging Science Journal, 1(4), 239-247.
Harikrishnan, U. S. & Manoharan, D. (2016). Evaluation of Communication Pattern and Issues in the Construction Industry. International Journal of Emerging Technology and Advance Engineering, 6(9).
Laihonen, H., Vuolle, M. & Käpylä, J. (2014). Negative Customer Experiences and Intellectual Liabilities in Construction Industry. In Proceedings of the 11th International Conference on Intellectual Capital, Knowledge Management and Organizational Learning: ICICKM2014, Academic Conferences Limited, 274.
Moshleifar, M. A., & Ibrahim, N. A. (2012). English language oral communication needs at the workplace: Feedback from human resource development (HRD) trainees. Procedia-Social and Behavioural Science, 66, 529-536.
Mydin, M. O., Sani, N. M., Salim, N. A., & Alias, N. M. (2014). Assessment of Influential Causes of Construction Project Delay in Malaysian Private Housing from Developer's Viewpointâ€. In E3S Web of Conferences, EDP Sciences, 3, 01027.
Ne'Matullah, K. F., Pek, L. S. & Roslan, S. A. (2021). Investigating communication barriers on construction industry productivity in Malaysia: An overview. International Journal of Evaluation and Research in Education, 10(2), 476-482.
Olanrewaju, A. L., Tan, S. Y. & Kwan, L. F. (2017). Roles of communication on performance of the construction sector. Creative Construction Conference, Primosten, Croatia.
Omar, S. F., Nawi, H. S. A., Shahdan, T. S. T., Mee, R. W. M., Pek, L. S., & Yob, F. S. C. (2020). Interactive language learning activities for learners' communicative ability. International Journal of Evaluation and Research in Education, 9(4), 1010-1016.
Othman, A., Gabr, H., Aziz, T., & Hussien, M. (2018). Causes and Impacts of Poor Communication in the Construction Industry. 2nd International Conference on Sustainable Construction and Project Management – Sustainable Infrastructure and Transportation for future Citie.
Perumal, V. R. & Bakar, A. H. A. (2011). The needs for Standardisation of document towards efficient communication in the Construction Industry. The Word Applied Science Journal, 13(9), 1988-1995.
Radosavljevic, M. & Bennett, J. (2012). Construction management strategies: a theory of construction management. West Sussex: John Wiley & Sons Limited.
Rahman, I. A, Memon, A. H., Karim, A., & Tarmizi, A. (2013). Significant factors causing cost overruns in large construction projects in Malaysia. Journal of Applied Science, 13(2), 286-293.
Raju, N. V., & Harinarayana, N. S. (2016). Online survey tools: A case study of Google Forms. National Conference on Scientific, Computational & Information Research Trends in Engineering, GSSS-IETW, Mysore, 2016. https://www.researchgate.net/publication/326831738_Online_survey_tools_A_case_study_of_Google_Forms
Renault, B. Y. & Agumba, J. N. (2016). Risk management in the construction industry: A new literature review. MATEC Web of Conferences, 66, 1-6.
Salleh, N. A. B., Nordin, N. B. M., & Rashid, A. K. B. A. (2012). The language problem issue among foreign workers in the Malaysian construction industry. International Journal of Business and Social Science, 3(11), 97-99.
Subramaniam, C., Ismail, S., Mohd, K. Z., Hazwani, N. & Latif, A. (2020). Causative Failure Factors of communications Management in Mixed-use Development Projects in Malaysia. Journal of Critical Reviews, 7(5).
Tipili, L. G., Ojeba, P. O., & Ilyasu, M. S. (2014). Evaluating the effects of communication in construction project delivery in Nigeria. Global Journal of Environmental Science and Technology, 2(5), 48-54.
Tomescu-Dumitrescu, C. (2016). Effective communication. Annals of the Constantin Brâncuși, University of Târgu Jiu, Letter and Social Science Series, 3.
Valitherm, A. (2014). Communication barrier in Malaysia Construction Sites. International Journal of Education and Research, 2(1), 1-10.
Wei, W. M., & Yazdanifard, R. (2015). The Review of Challenges Foreign Workers Face in Construction Industry of Malaysia. Global Journal of Management and Business Research, 15(4), 13-16.
Zulch, B. (2014). Communication: The Foundation of Project Management. Procedia Technology, 16, 1000-1009. https://doi.org/10.1016/j.protcy.2014.10.054.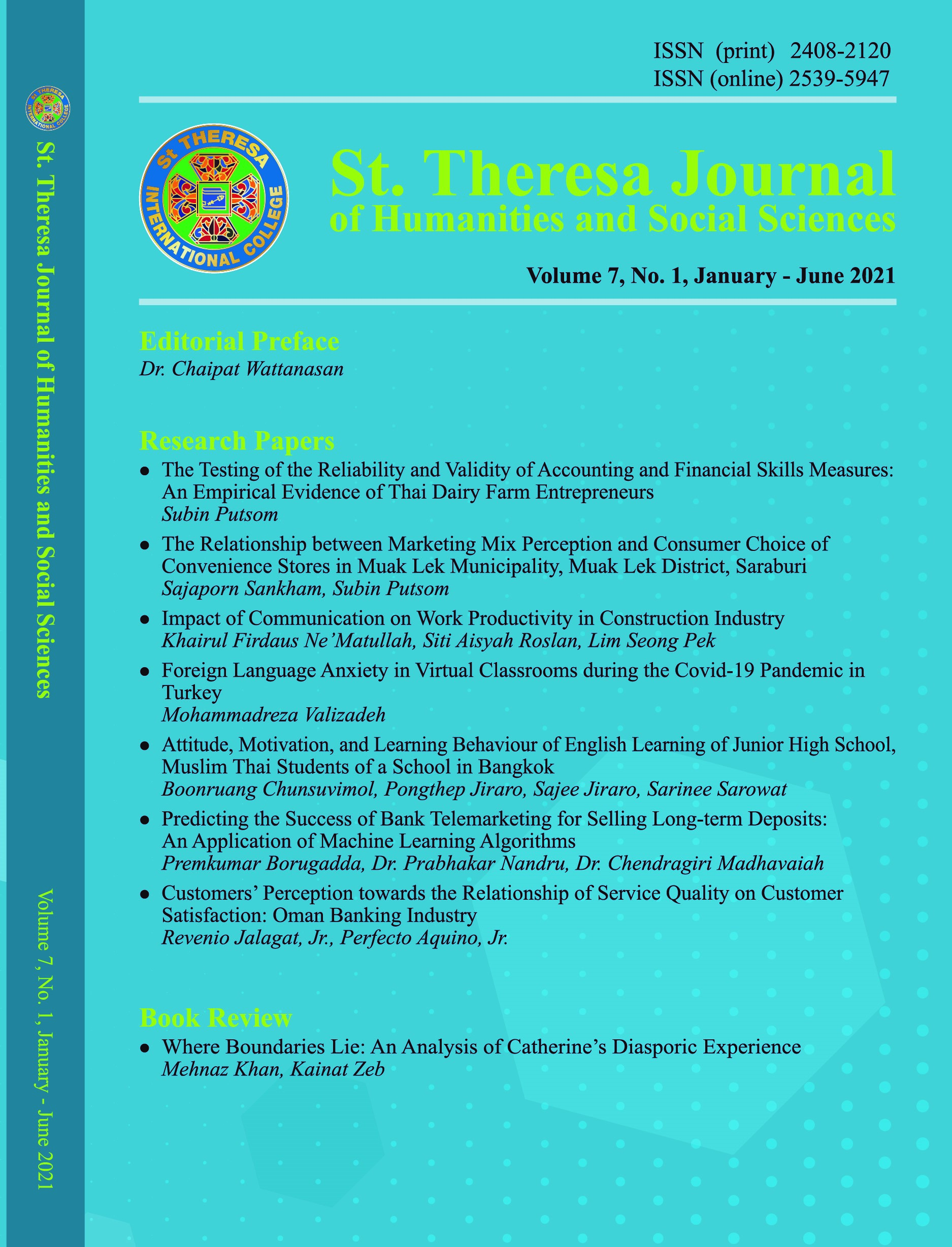 Downloads
Section
Research Articles