Research and Development of a Research Base Learning Model (RBL) In Teaching Students of the Faculty of Education St. Theresa International College
Keywords:
: Research & Development, Teaching model, Research Based Learning (RBL)
Abstract
The research findings are as follows:
Summary of the learning management model by using Active Learning concepts in research teaching (RBL) of students Diploma Teaching Profession In the Curriculum and Teaching subject. There are 16 distinctive works in E-Portfolio. Individual work files are sent via E-mail of the instructor, stored as a portfolio in each student's identification folder provided.
Assessment of teacher teaching skills In each aspect and overall, students found their opinions Overall is at a high level.
Achievement score of teaching by Active Learning concept with using Research Based Learning(RBL) found that the achievement scores at a very good level. The highest number is 36.21 percent, followed by a good level of 34.48 percent and fair level. 18.97 percent, with a low level of achievement (passed the minimum criteria) 8.62 percent and a person who has a very low assessment (lower than the threshold) amount of 1 person, representing 1.72 percent.
                  4. Research results and research quality level of 58 students from 2 study groups. A total of 33 research studies found that the research work of the students has been completed. And passed the criteria for consideration of 26 cases, representing 78.79%, There were 47 researchers, accounting for 81.34 percent, while 7 disqualified works were 21.21 percent, with 11 researchers accounting for 18.96 percent. Of these, there were 6 very good works for development. Submitted for publication in CTI base journals, amount 3 subjects.
References
Jiraro, P. (2018). Education research. Chon Buri : Faculty of Education, Burapha University.
Ministry of Education. (2002). Research for learning. Bangkok: Kurusapa Publishing House.
Office of the Higher Education Commission, the Ministry of Education. Total Qualifications Framework for Higher Education (TQF: HiED). Bangkok: Office of the Higher Education Commission.
Office of Higher Education Standards and Quality. (2014). Internal Assurance Manual Tertiary Academic Year 2014. Bangkok: Office of the Higher Education Commission.
Phithiyanuwat, S. & Boonterm, T. Research Based Learning -Teaching. Research Science, 6 (January-June 1994): 1-14.
Thaok, S., et al. (2013). Teacher development using the process of creating a
Coaching Mentor System.and Mentoring. Nakhon Ratchasima : Faculty of Education, Nakhon Ratchasima Rajabhat University.
The Secretariat of the Council of Education. (2010). National Education Plan,
Revised Edition (2009 - 2016). Bangkok: Prik Wanwan Graphic Company.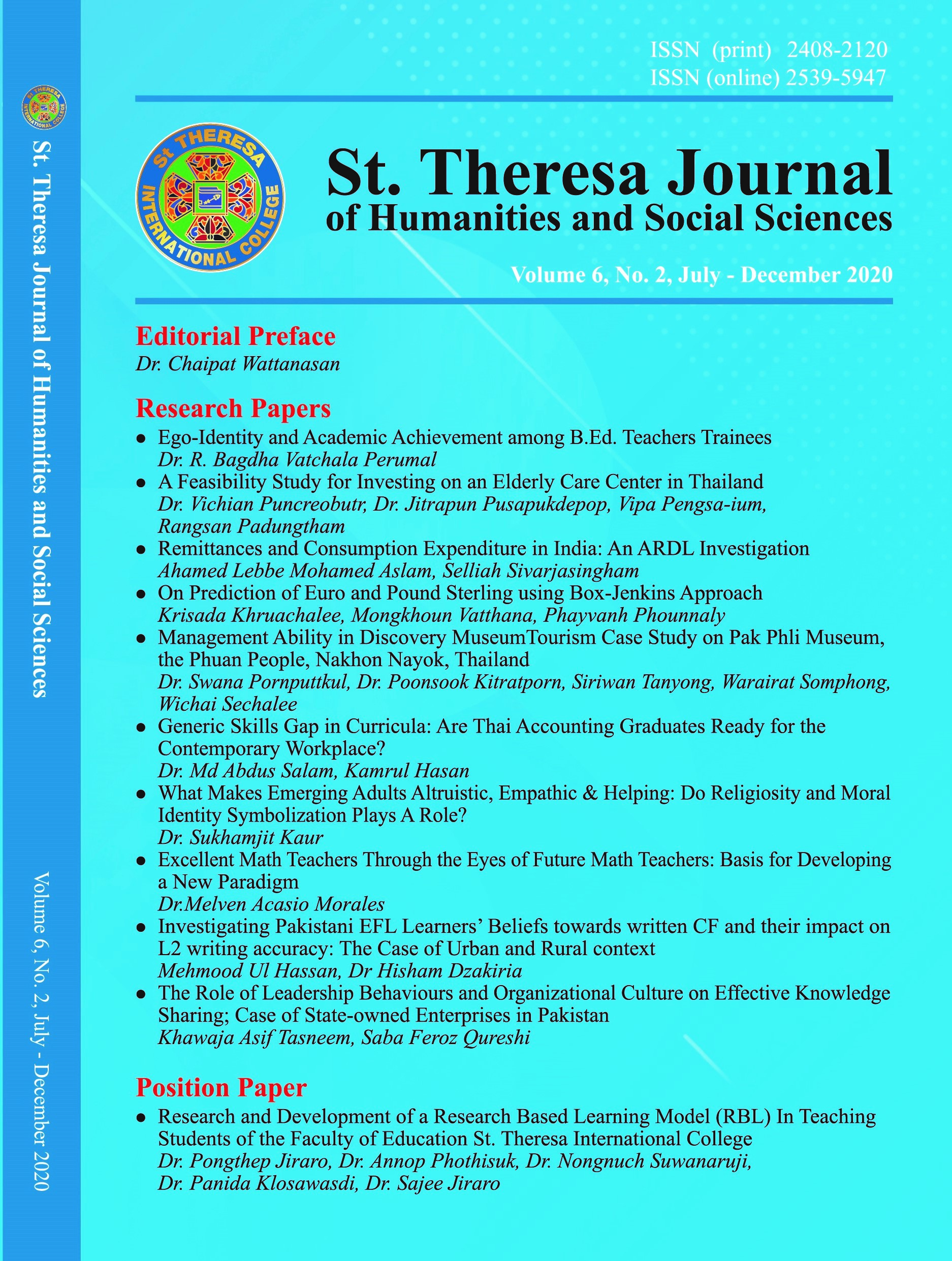 Downloads